Main
Details

Written by

Karen Smith-Will

Parent Category: Coaching & Consulting
Category: Main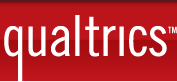 Qualtrics™ Research Suite is my survey analytics tool of choice. Check out the 8/30/2010 Qualtrics Qmunity Blog, which features some important findings from my recent Gen-Y research. While I have developed surveys with or researched a half dozen survey providers (mostly names you would recognize readily), Qualtrics is by far my favorite, and their blog article explains why.
Qualtrics is a leader in market research and enterprise feedback management. Perhaps you would recognize a few clients for which they provide services--Fortune 500 and major organizations like the American Red Cross, University of Cambridge, UCLA, Forbes, Travelocity, Nortel and Smithsonian Institution, to name a few. Lubbock Christian University is also one of their customers, and I feel blessed that I've been able to use the software as part of my graduate school research there.
See also additional Gen-Y research regarding perspective on leadership the use of retreats, presented at the Organizational Behavior Teaching Conference at the University of New Mexico.
See also Gen-Y research featured in the recent blog Leaders: Are You Ripe Yet?
Details

Written by

Karen Smith-Will

Parent Category: Coaching & Consulting
Category: Main
As we end the month of August, I'm talking tomatoes.
Hanover County, Virginia, home of the Hanover Tomatoes, is where I have lived for years. It's also the county where Valutivity LLC is chartered.
You probably see where I'm going with this. Leaders are a little like tomatoes: we're not all "ripe" at one given time. But we are constantly striving to get closer to that ready stage at each point in our lives.
Details

Written by

Karen Smith-Will

Parent Category: Coaching & Consulting
Category: Main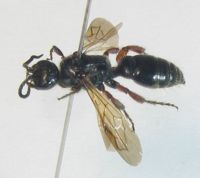 A day before leaving for Albuquerque to present at OBTC, I had the last-minute opportunity to spend a morning with my son at his elementary school. After an awards ceremony, we all went outside with the kids to play games. As I watched them play, I spoke to another parent, a pastor of a local church.
He was detailing some church models and ministries he had observed recently, when I felt a painful sensation.
"I think something stung me," I interrupted, pressing my palm into the top of my thigh, covered by blue jeans.
Details

Written by

Karen Smith-Will

Parent Category: Coaching & Consulting
Category: Main
Valutivity LLC president and Lubbock Christian University student Karen Smith-Will's research efforts were highlighted in a Abilene Christian University press release on July 27, 2010. In partnership with Dr. Kathryn Crockett, Karen made an offer to attend Abilene's 2010 Leadership Summit as its research analyst. While data had been collected in a limited way in previous conferences, this was the first Summit that utilitzed pre- and post-summit surveys, a target audience of both attending students plus leaders and a collaboration with Lubbock Christian University. Karen utilitzed the Qualtrics™ Research Suite, in addition to other resources, to collect and analyze the data. A presentation was delivered at the Organizational Behavior Training Conference in June 2010.
Further details about the research are located in this Valutivity article.
Details

Written by

Karen Smith-Will

Parent Category: Coaching & Consulting
Category: Main

Karen Smith-Will is the President of Valutivity LLC. She previously invested sixteen years at Capital One as an award-winning Process Engineer, Manager and Consultant. She has been married to her best friend, Barry, for over twenty-five years and has 3 wonderful children: Xander, Ashton and Alexa.
Karen's non-profit experience spans over 30 years and includes memberships on multiple boards, including stints as Director for the University of Richmond SPCS Alumni (2016 to present); Treasurer for the Maggie L. Walker Governor's School Music Boosters (2014 to present); former member of Hanover County Public Schools' Gifted Advisory Board (2011-2013); former Vice President for the Hanover County Council of PTAs; Facilitator for the Richmond chapter of the American Society for Training and Development (RASTD) and leader of the Women's Ministry Team for Fairmount Christian Church (2011 to 2017; currently a member).

She has a Master of Science in Leadership from Lubbock Christian University. She was a presenter at the at the 2011 Scholars' Colloquium and the 2012 Scholars' Colloquium at Lubbock Christian University and the 2010 Organizational Behavior Teaching Conference at the University of New Mexico. She has also guest-lectured at University of East Stroudsburg, in PA. For her undergrad, she was graduated summa cum laude in Humanities and Social Sciences from University of Richmond.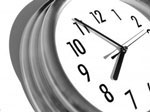 She also has clocked hundreds of hours supporting Richond Metropolitan Habitat for Humanity, Junior Achievement of Central Virginia, Inc., and Salvation Army Angel Tree. In 2009-10, Karen was excited to charter new FIRST and Junior-FIRST Lego Robotics Teams at Mechanicsville Elementary School, known as the "Blazing Builders." She has served as a Core Values Judge for the Maggie Walker Mech Tech Dragons #422 FIRST Lego League Invitational Tournament in 2016 and for the Deep Run FIRST Lego League Invitational Tournaments from 2010-2015. In 2008-9 she was nominated for "Volunteer of the Year" in Hanover County, Virginia, in the "Spirit of One" category.

See Karen's LinkedIn profile for a more complete resume of Karen's professional experience.
Through Valutivity LLC's sister company, The Consulting Arts, Karen teaches piano, voice & art; writes books; chairs art competitions such as PTA's Reflections program; performs for events like the Zip-a-Dee-Doo-Dah American Cancer Society Benefit; composes music; and manages a band known as Willdebeest. She is a former member of the Richmond Symphony Chorus and the Tallahassee Community Chorus.
Specialties
business process management, BPM, planning, process improvement, change management, Lean, Six Sigma, LSS, leadership, coaching, Agile, faith-based, non-profits, instructional design
Business Certifications

State Corp Comm. LLC-ID: #S305631-6 since 10/06/2009
Dun & Bradstreet (DUNS): #832359561
Vendor # with e-VA: VS0000054574
Small, Women & Minorities (SWaM) Certification: #682920
7358 River Pine Drive, Mechanicsville, VA 23111-5243; Phone: 804-572-5988