Main
Details

Written by

Karen Smith-Will

Parent Category: Coaching & Consulting
Category: Main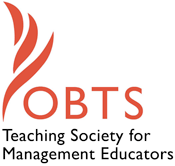 Karen developed "Generational Leadership Perspectives in a Higher Education Retreat Environment" in collaboration with Dr. Kathryn Crockett (Lubbock Christian University) and Michael Winegeart (Abilene Christian University). She and Dr. Crockett presented at the 2010 Organizational Behavior Teaching Conference at the University of New Mexico. This engaging and informative session demonstrates how a leadership retreat facilitated growth in Generation-Y leaders.
Read more: Leadership: OBTC - Gen-Y Perspectives on Leadership
Details

Written by

Karen Smith-Will

Parent Category: Coaching & Consulting
Category: Main

Networking has been a fabulous asset during the past few months since I left a Fortune 200 company. As friends had predicted, many people are inherently wired with a "help" gene and will liberally offer up business leads, ideas, suggestions, or names of other contacts. The more transparent I am with my needs, the more likely people can--and often will--help. Some of my networking friends are competitors, and that's great. As long as we are straight up, we can both learn together and collaborate to improve our consulting field--a win-win proposition.