Main
Details

Written by

Karen Smith-Will

Parent Category: Coaching & Consulting
Category: Main

Sometimes change tastes just as bad for the change leader. This is a true personal flashback from May 2010.
Change management has meddled in my family life. That brings us to our current change crisis, one we change managers call "Desire." After one is aware of a need to shift behavior, he or she needs to Desire the new end result, providing them the necessary impetus to change.
Details

Written by

Karen Smith-Will

Parent Category: Coaching & Consulting
Category: Main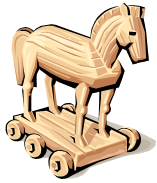 Consider this a cautionary tale for savvy leaders and human resources executives considering incentives.
Once, I received a significant gift from the Fortune 200 company where I worked, to celebrate a key milestone in my performance. So far, so great!
They sent me a celebratory letter, in a leatherette box, with a link to a website, where I was supposed to enter a code to receive a sizeable gift certificate. So far, so good…
But the website didn't exist. So far, so…what??!
Read more: Leadership: Looking Gift Horses in the Mouth: Employee Goodwill or a Trojan Horse?
Details

Written by

Karen Smith-Will

Parent Category: Coaching & Consulting
Category: Main

"A Guide to Process Management: Small Biz Edition," was the topic of Karen Smith-Will's presentation to the Richmond, Virginia, chapter of SCORE on September 15, 2011. For more details, please see this press release. Thank you to SCORE Counselor Fred Esposito for the invitation to work with an outstanding group of retired executives helping small business owners. If you are starting a small business, consider contacting SCORE today for complimentary business coaching (see link below).
Other resources:
Visit http://www.richmondscore.org/ for more information about SCORE.
Keywords: process management, consulting, nonprofit, servant leadership, change management, stewardship, six sigma, lean, agile
Details

Written by

Karen Smith-Will

Parent Category: Coaching & Consulting
Category: Main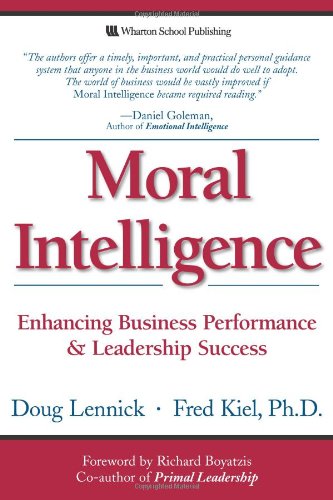 Review of Moral Intelligence, by Doug Lennick and Fred Kiel, Ph. D.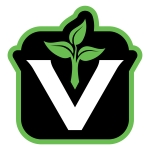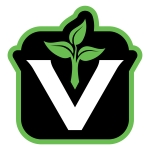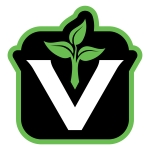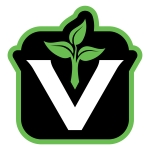 4 out of 5
What makes humans human? "Morals," says Doug Lennick and Fred Kiel, Ph. D. in Moral Intelligence. Understanding morality and putting it to work in leaders' lives is the premise of this easy-to-read work. The components of a moral compass (comprised of principles, values and beliefs), goals (including purpose and wants) and behavior (through thoughts, emotions and actions) interact together to form moral intelligence.
With a genuineness that comes from describing their direct conversations with scores of leaders, the authors make a case for driving business performance through responsible, moral conduct. They believe there is a set of universal expectations about how other human being should be treated and that "they apply to all people, regardless of gender, ethnicity, religious belief, or location on the globe." Moral Intelligence features copious detailed stories; most include real names versus using pseudonyms, which lends authenticity. Models describe processes, mental schemas and frameworks. To ensure that readers are able to internalize and apply their learning, a series of worksheets guide leaders through the process of defining and refining their own morality.
Conspicuous by its absence is a clear warning about the insidious role of self-deceit in the role of leadership. For more on this topic, try Leaderhip and Self-Deception by Arbinger Institute.
One quick "Huh?!" moment: The previously-mentioned Moral Compass Inventory uses the unfortunate acronym, "MCI," 25 times in the book. Unfortunately, this acronym shares its letters with a company, MCI (formerly MCI WorldCom), known for its accounting scandal in the early twenty-first century and its subsequent bankruptcy.
Moral Intelligence makes a case for establishing a moral compass, for setting goals related to that compass and for monitoring one's behavior constantly to assure overall alignment. Practical and documented, while remaining approachable, it could appeal to leaders at all stages of their careers.
Details

Written by

Karen Smith-Will

Parent Category: Coaching & Consulting
Category: Main

Valutivity LLC recently received this testimonial from client Tina Langley. As a Forwarding Agent and a Board Member for Mid India Christian Mission (MICM), Tina provides leadership through bookkeeping and communications delivery, entirely on a volunteer basis. MICM supports educational and health needs of children in in Damoh, India. Through the use of business process management and Lean principles, MICM has shaved off more than 85% of the time required to complete this role--from a hefty 120 hours of volunteer time required per month, to a slim 16 hours per month. According to GlassDoor.com, the median salary for a bookkeeper in Richmond, Virginia, is $55,500, or $26.68 per hour. At those rates, MICM has experienced a labor savings valued at over $33,000 annually. Talk about a significant benefit to a nonprofit seeking to invest all of its precious resources on needy children!
Read more: Leadership: International Nonprofit Shaves >85% from Process Time through Lean