When reports emerged that Lily Safra had passed away, I knew I recognized the name, though I wasn't sure why. As it turns out, she was for many years one of the top 200 art collectors in the world. As I read through her obituary and several articles about her, I suddenly realized a more specific reason her name was so familiar to me: She was a major patron of the Edward Safra Family Lodge at the National Institutes of Health (NIH).
Safra Family Lodge, named in honor of Lily's husband Edward, is our family's home away from home when we are seeing specialists at the NIH, especially now that all of our children have aged out of The Children's Inn at the NIH. So many families like ours have benefited from their hospitality, and especially from the convenience of being able to walk directly from these venues to the appropriate hospital buildings. The NIH is a bit of a fortress--locked down, and large--which feels both formidable and safe at the same time. Safra Family Lodge easily bridges the gap between family and institution. This brief video demonstrates the relaxing, gorgeous decor in the music room.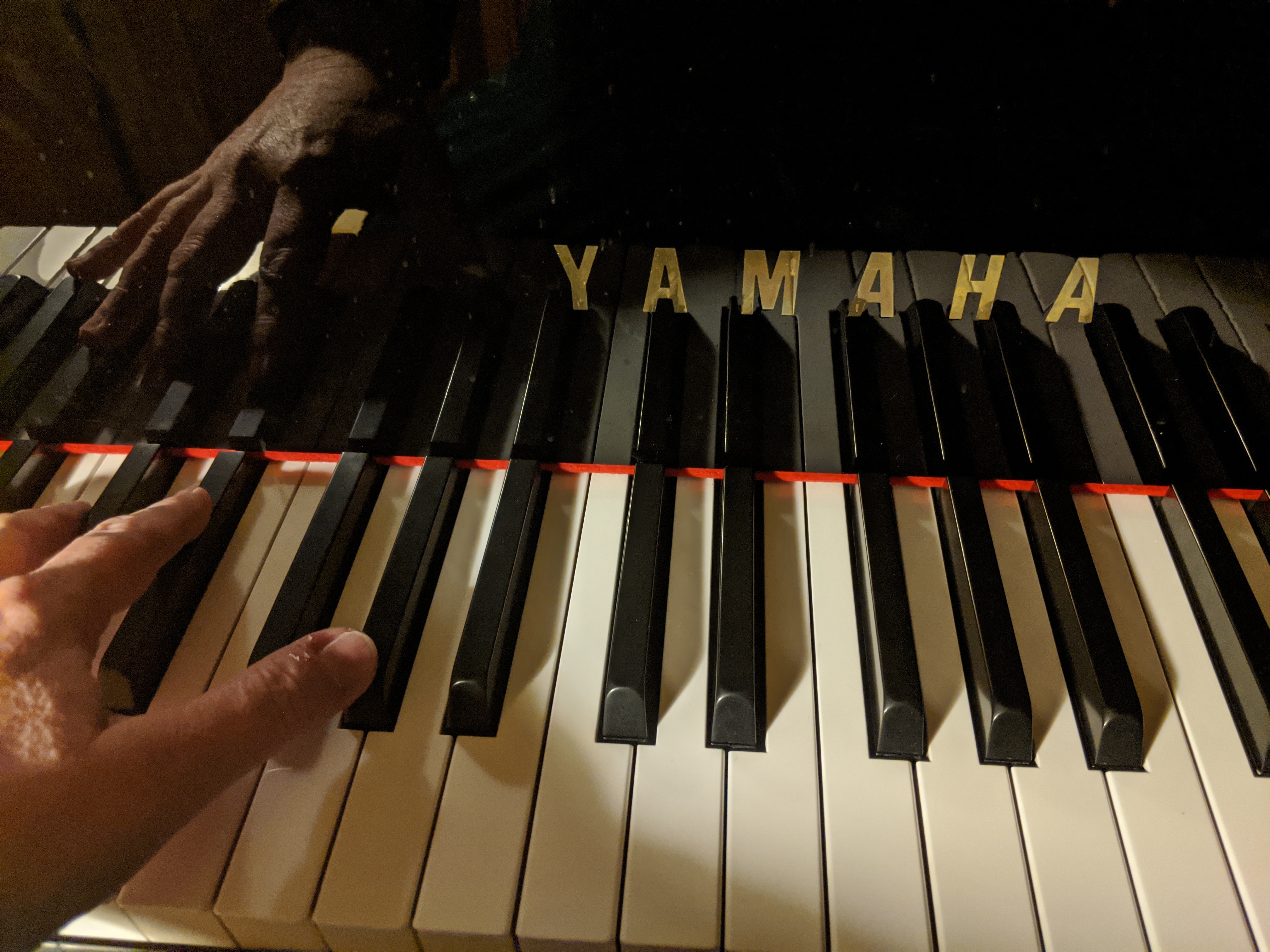 As a former interior designer, I have especially been inspired by SFL's arts and crafts interior. Some of my favorite inspiration--that of William Morris', Gustav Stickley's, and Edwin Burne-Jones' works--is represented within its walls. And there is a gorgeous Yamaha baby grand piano, which I have enjoyed playing during a couple of impromptu and scheduled concerts in 2019, 2019 & 2020.
Having been a beneficiary of Lily Safra's largesse, we honor her life and philanthropy, to both the arts and health.