Singing's for the Birds is a music program Karen designed in 2013 to teach vocal intervals through the use of birdsong. This innovative program pairs music with ornithology (bird science) in an engaging way dozens of students have enjoyed. Besides highlighting all-new, original scores, the program demonstrates how phrases from birdsong appear in classical and popular music. Karen teaches this program in the Richmond, Virginia area; students receive a copy of the curriculum, published under the Valutivity Press imprint in 2014. Some ornithology curricula included in the program comes via Cornell University's Cornell Lab of Ornithology. Karen's role as Bird Sleuth Ambassador allows students to receive materials from Cornell Lab for no additional charge.
Related:
2023-06-01
birding 📽️ presents a gentle afternoon of watching birds in meadows, trees, ponds and streams. the soundtrack is by a friendly Northern Mockingbird who samples all of his friends in his 4.5-minute song.
2023-01-15
a kind artist at the Vietnamese New Year festival in Glen Allen, Virginia, artfully created this poster for Singing's for the Birds. it provides a reminder of all the unique different types of calligraphy. (it is unclear whether this style is personal to the artist, or whether it could be recognizable to have Vietnamese stylistic roots.)
2016-07-11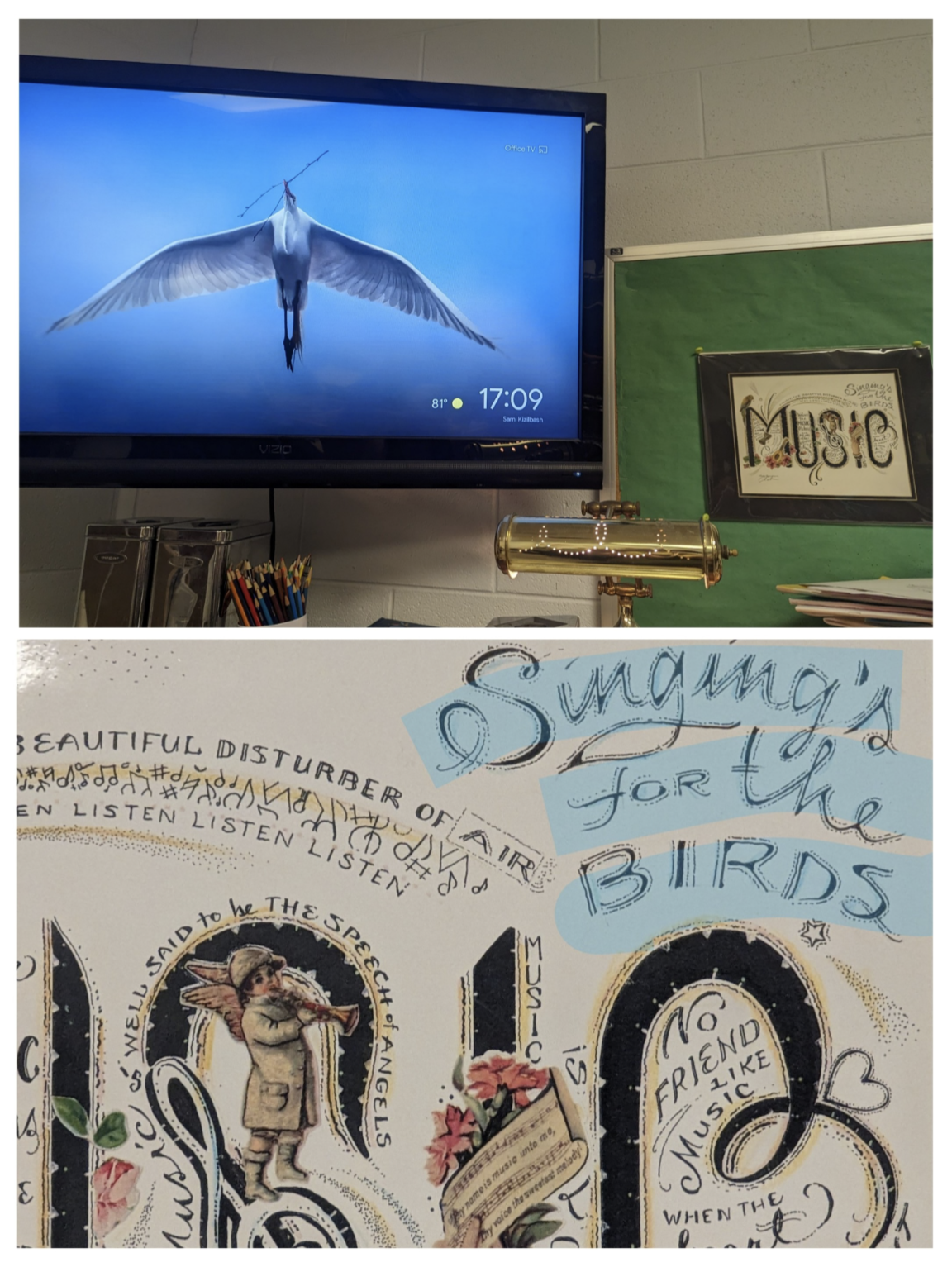 Charla Hayen of Name Portraits by Charla was kind enough to customize her famous "Music" print, for display at The Consulting Arts studio. Charla is Virginia artist, based in Winchester. As you can see in the blue highlight, she has added in our product name into the top right hand corner. She has a lot of exposure for her art, but I first became familiar with her in the Hearst magazine, Victoria.