One of the things I was looking forward to doing most while in Osaka prefecture was visiting Universal Studios Japan, or USJ for short. I had heard great things specifically about Super Nintendo World, which at that point was a park exclusive to Japan.
I took the train to Konohana Ward, Osaka, where Universal Studios is located. Most of this article will be photos, because they tell their own story.
Super Nintendo World
⬅️ Here is a link to a quick video at the entrance to the Super Mario ride.
And incidentally, because of the reflection, you can see me, too.
The green Luigi watch above is interactive.
In addition to the tasty meal above (yes, I kept the Mario hat), I needed to grab an all-day free drink refill pass because it's hot...needed fluids.
The Wizarding World of Harry Potter
Here's view in Ollivander's Wand Shop. From what I can tell, they didn't have any of the wands from Fantastic Beasts characters.
Two of them don't belong to any character; they represent some of the wand-making woods. Willow is the spiraled one (which I may have picked up for my mom!), and the core is Phoenix feather (if I understood correctly). It's interactive like the Mario wristband above, and I was able to demo l how it worked, thanks to WhatsApp.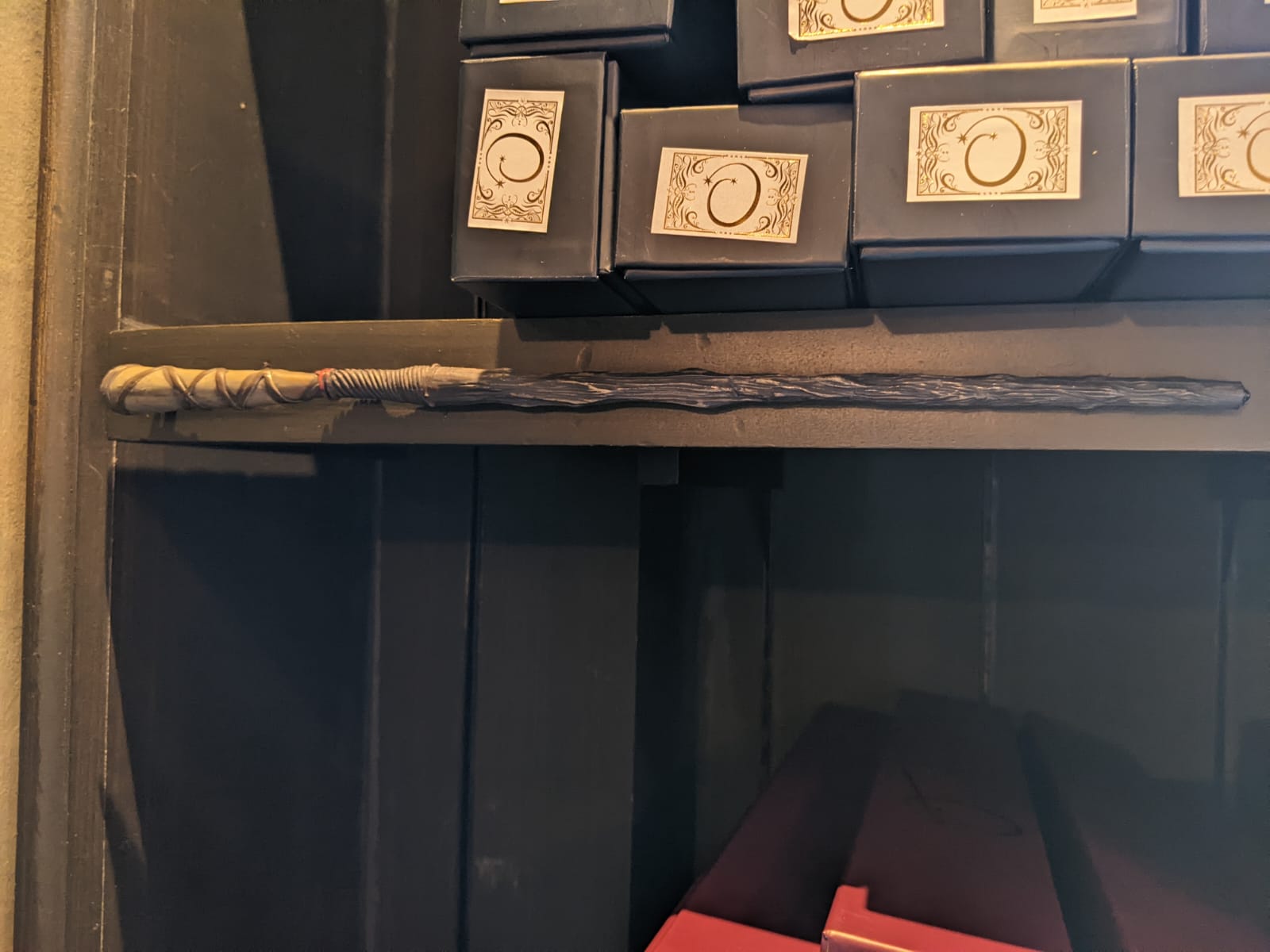 Jujutsu Kaisen Restaurant
This was a theme restaurant for a different anime, Jujutsu Kaisen.
Overall
The visit was great, and I am happy I was able to go. It was very crowded (and when one of my friends went later, it was quite crowded for her as well). I waited 50 minutes for one other rides, only not to be able to ride it.
There's a Monster Hunter attraction here too but it was closed for maintenance right now :/ .
And I underestimated how tired I would be walking the 10 blocks home at the end of the train ride.
But I would go again, if it weren't so expensive.
________________
Visit: 9/14/2022
Key
words
: Ashton Leigh Will visual artist graphic designer The Consulting Arts manga digital art comics comic book illustrator anime oil pencil charcoal Randolph-Macon College Ashland Virginia VA Kansai-Gaidai University Osaka Japan Kyoto Okinawa Gilman Scholarship Valutivity LLC