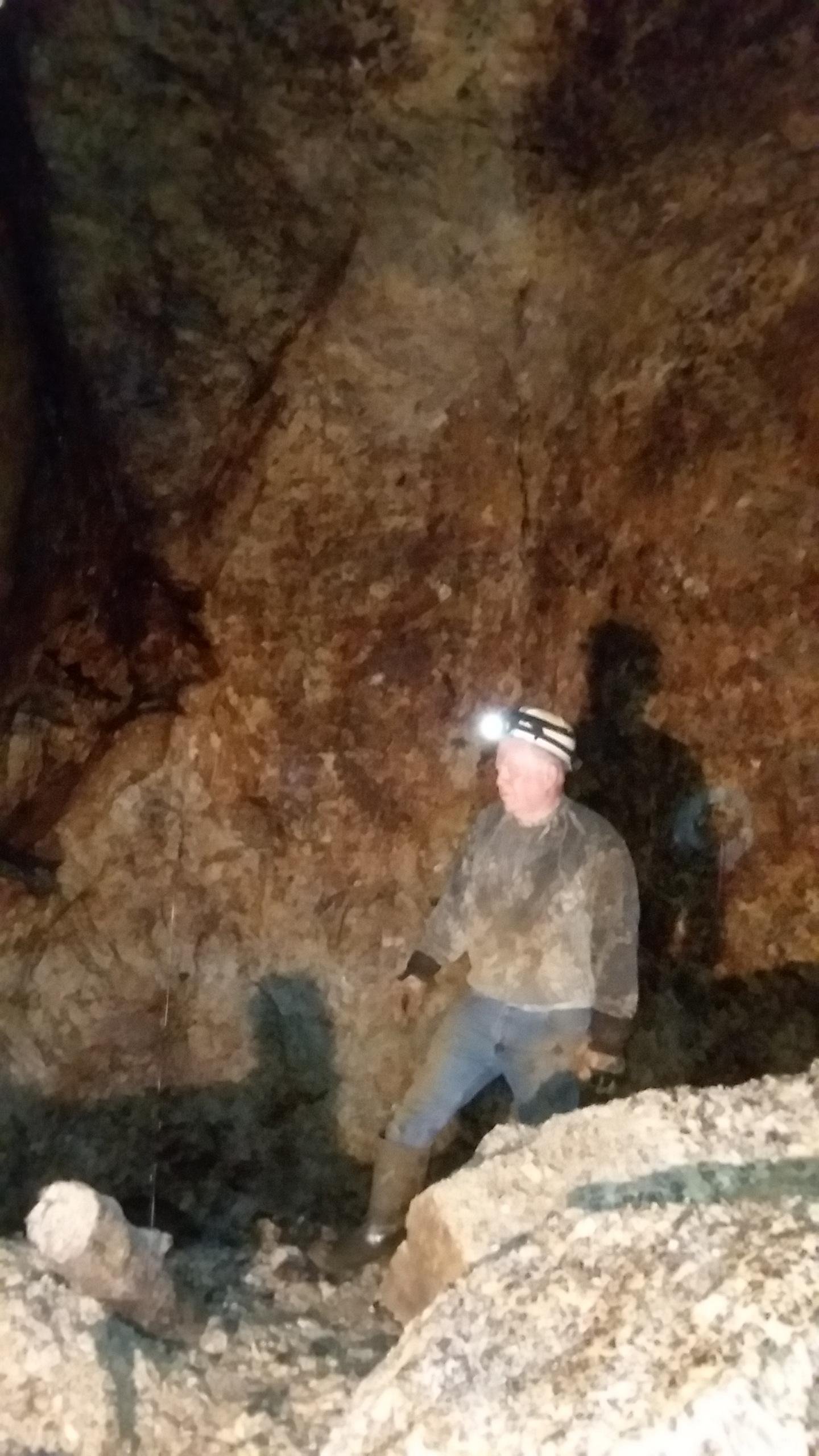 Sam Dunaway sent me some updates on May 23, 2021:
We are here, Mark and I are shooting old powder and headed for a mysterious second pegmatite in USBM (United States Bureau of Mines) drill hole 1. On 60' level. Opened up drift into USBM stope photo attached.
Sharon doing outdoor projects, things at mine...much maintenance.
Also working to get our Norfolk & Western RR "position light" signal up, been working on it and ready to lift.
I'll have to admit, I'm a little partial to railroads. The rail cars in the mine, the ones near the parking at Morefield mine, and now the working signal--priceless!