This map shows a subset of the Morefield property, not including all of the land that is leased to Martin-Marietta. That lease was undertaken by Bill Baltzley, it has been in progress since before Sam and Sharon Dunaway purchased the property, through today and beyond.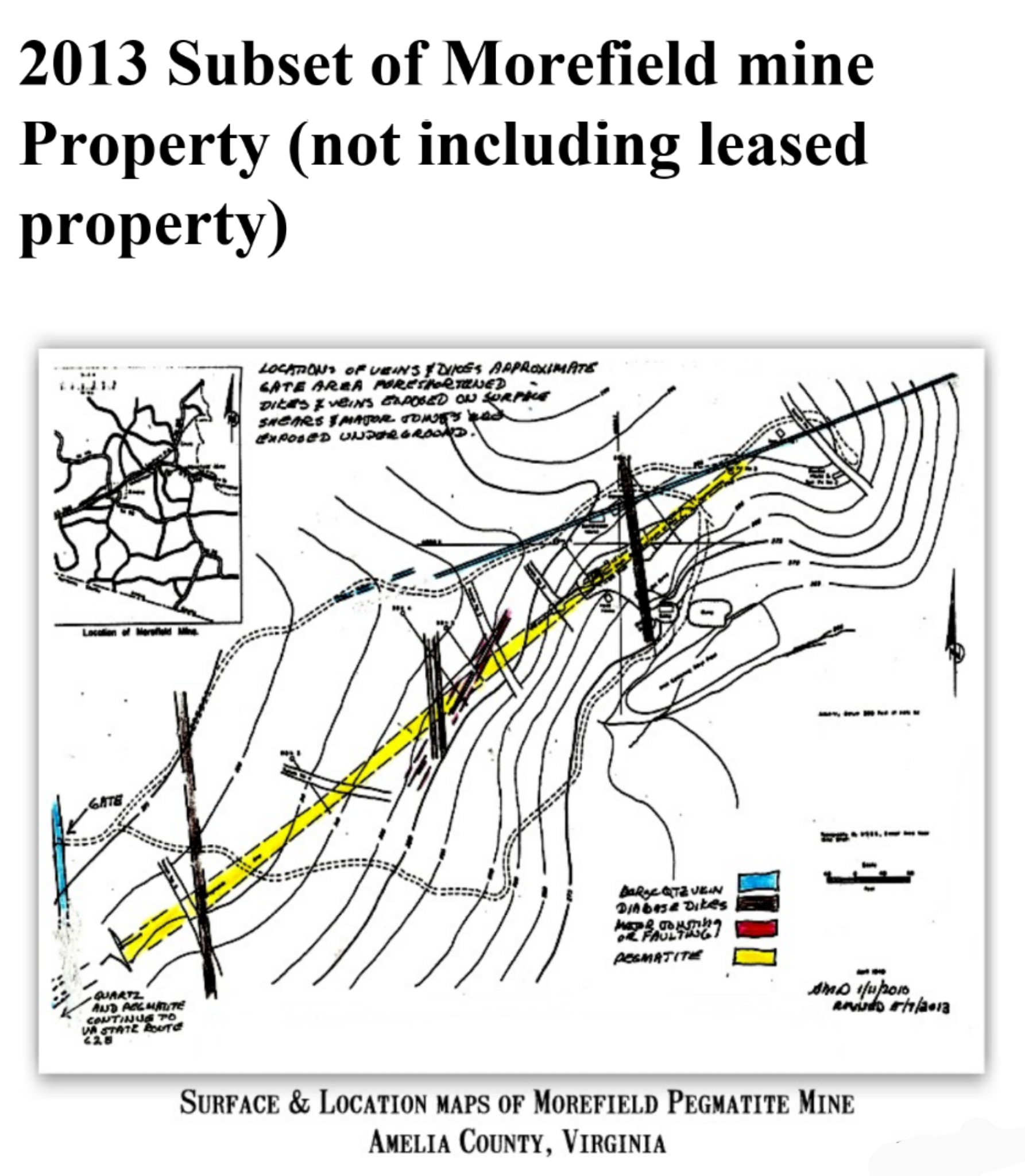 Source: Retrieved from Morefieldmine.com, 2017. Used with permission.
©️2021 to present
Valutivity Press. All rights reserved.