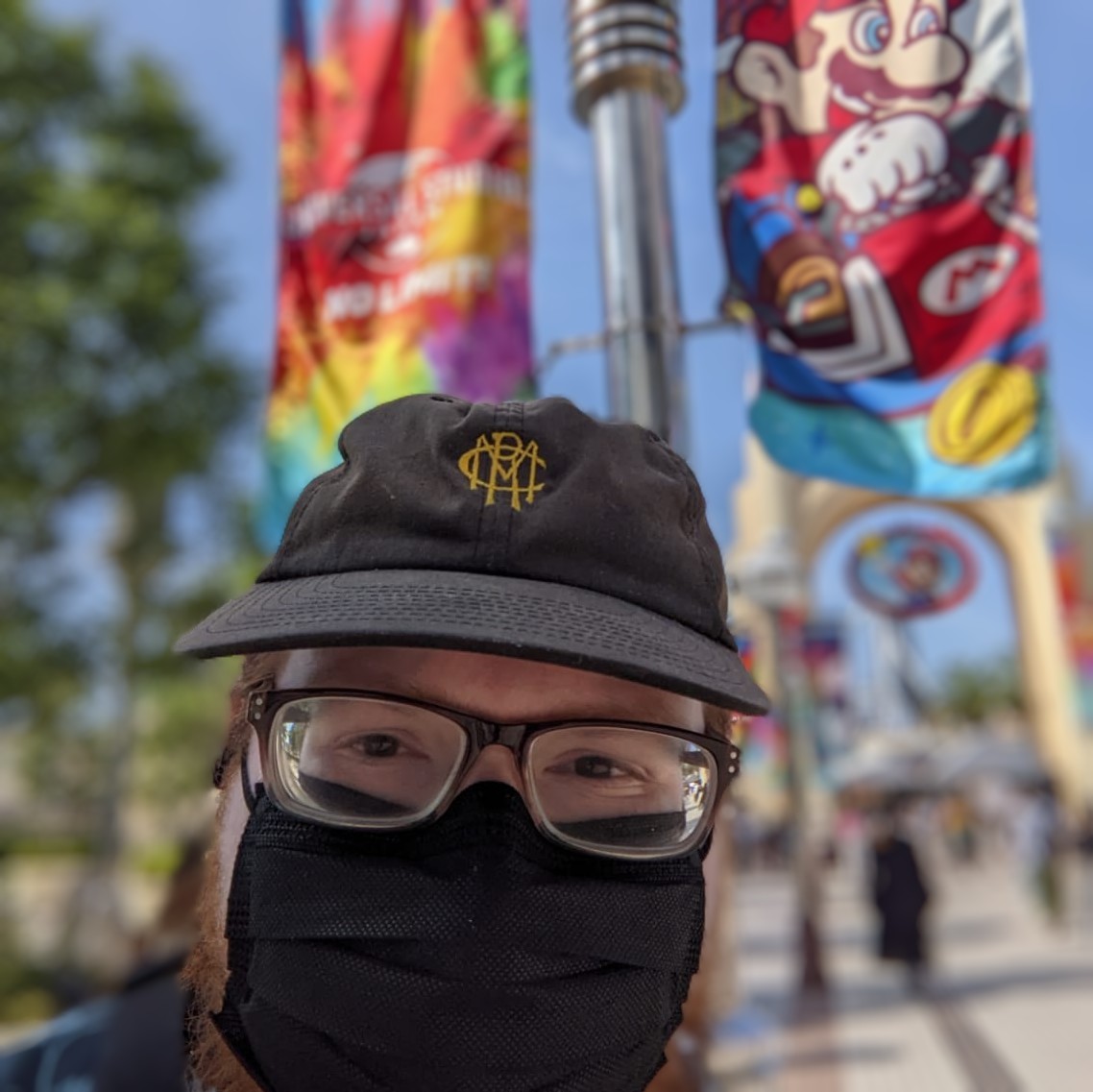 Ashton Leigh Will is our resident art teacher, teaching pencil, oil, pastel, acrylic, printmaking and especially digital art/manga. He also has provided graphic design for Valutivity Press and The Consulting Arts.
He was the cover designer for A Fine Basket of Fish, published by Valutivity Press in 2013. His illustrations in The Long-Lost Troll (2017) are much more extensive, including cover art, chapter art featuring characters, and double-page spreads.
Ashton holds BA's in Studio Art and Asian Studies, with a minor in Japanese, from Randolph-Macon College in Ashland, VA, USA. In 2022, he was dual-enrolled at Kansai-Gaidai University in Osaka, Japan, where he studied abroad as a Gilman Scholar. To see more about his experiences as one of the first travelers to visit Japan post-COVID, see his 🇯🇵 blog, Studying Japanese Art & Culture ⛩️. Ashton also earned Associate of Science degree in Social Science in 2019.
His most recent art show was at the Pace-Armistead Building in May 2023. It served as a capstone for his Asian studies, studio art, his study abroad and his personal interest in manga. Media included collagraph printing, digital printing, 3D printing, dry point, trace monotype, and some combinations of techniques.
He won the Benjamin A Gilman International Scholarship from the Department of State to travel in his junior year; that trip was deferred, due to COVID. He has also won a haiku poetry competition in college and has been featured in Randolph-Macon's blog for his travels.
Ashton previously held art shows at Canvas (Manchester, Richmond, VA), in 2021 and at the Hanover Arts & Activities Center, in 2019. His graphic designs were featured for the county-wide Advance College Academy Handbook (2018-2019) and for all plays in the 2016-2017 season for the Lee-Davis Players. In 2016-2017, his artworks were exhibited in the Lee-Davis High School Art Show, including a still life, a pencil sketch, a graphic design, a vector portrait and a sculpture. Another of his still lifes was displayed in the Hanover County Public Schools Superintendent's office. He has won nearly a dozen awards in the PTA Reflections contest through the years, most recently earning a state-level Award of Merit for Film Production in 2015.
His art education began at the Virginia Museum of Fine Arts when he was just 3 years old; in high school, Cheryl Dillard was a key mentor. He has also taken a course at the Metropolitan Museum of Art.
Ashton has participated in the following Broadway plays: Chitty Chitty Bang Bang (Assistant Stage Manager), You're a Good Man Charlie Brown (Stage Manager), Seussical the Musical (props), Little Women (tech), Schoolhouse Rock (actor), Scrooge (actor), and The Best Christmas Pageant Ever (actor). Ashton is a member of International Thespian Society.
For fun, Ashton hangs out with his friends, plays video games, sings karaoke and draws.
Facebook SheepEtiquette or Ashton Will
Instagram @therealsheepetiquette
Twitter @SheepEtiquette