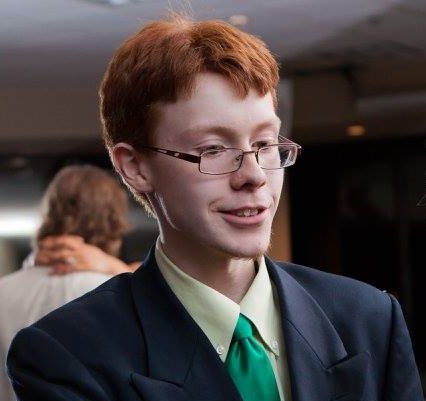 Alexander "Xander" Will has been a percussion instructor for The Consulting Arts since 2015. He has music plugged into every fiber of his being. He started learning piano at 5 and drums at 8; he also plays electric bass and guitar. Besides being a full-time graduate assistant for VCU, he is a sound tech for a local church.
He performs for Sick Semper, a Virginia indie band, as well as occasionally for Late Night Cable (formerly Broad Shoulders) and Floorsweeper. He recorded and distributed an album of indie pop as Geese Howard, and has formerly performed and composed for numerous indie bands in the area, including Extraordinary Commission, Staring at the Ceiling, and Phosgene. He has performed at Virginia Commonwealth University for Student Jazz Day, studied under jazz specialist Sherman Irby at the Lincoln Center in New York City, and interned in sound engineering at the Sound of Music Studio in Scott's Addition.
Xander is a Ph.D. student in Electrical/Computer Engineering at Virginia Commonwealth University (VCU), working on Urban Air Mobility under the mentorship of Carl Elks, Ph.D. (for which he earned the 2021-2022 EE Graduate Assistant of the Year). Besides presenting at a NASA transportation conference in 2022, he has authored multiple peer-reviewed papers. His Curriculum vitae (CV) is on ResearchGate.
During his undergrad, he earned the Provost Scholarship, interned at George Mason via the Virginia Microelectronics Consortium (VMEC), and competed in IEEE Robotics.
He graduated from the Maggie L. Walker Governor's School (MLWGS) in Richmond, Virginia, after receiving scholarships from the Hanover County Council and Mechanicsville Elementary School PTA in 2017.
His volunteerism has included being an assistant at the Math-Science Innovation Center, helping clients at MCEF's Food Pantry, mentoring FIRST Robotics teams and serving as the lead Sound Tech for MLWGS events. In his rare moments of free time, Xander enjoys watching late-night TV and spending time with friends.