Ashton Will, one of the photographers for Valutivity LLC, was honored in the Mechanicsville Local, Vol. 27, No. 29, as "The Local Pick" for the November 17, 2010 issue. You may remember that his evocative photography was featured in the October blog item titled Thirst. The full text of that article is included here.
I journalled the following during my first-ever trip to Colorado, back in January 2010, perched in the towering Rocky Mountains:
"I woke up dry this morning…slight headache, dry mouth, and—this I'm not used to—dry lower throat. It's fascinating to listen to my biofeedback. We're supposed to drink 4 cups of water with each meal and 3 bottles of water in between. I've been drinking a ton of water—compared to my normal intake—but I have to be honest with myself that I haven't been drinking as much as I should. I have drank some water every time I thought about it. But is that good enough?
Nope. My mind is not yet calibrated to how much H20 I need in the Rockies' altitude, so I can't trust it. My body is probably crying out for water in little ways, but I just haven't learned how to listen."
I wonder if it's the same with my spiritual thirst?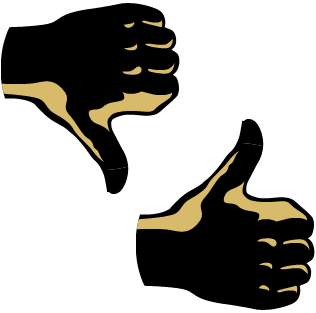 They say "Everyone's a critic."
I don't buy that. I think everyone's a naysayer. Good critics are few and far between.
But unfortunately, the Merriam-Webster Dictionary could not care less about my opinion.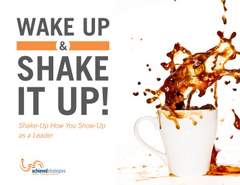 Two of my quotes related to humility were included in a recent e-book developed by Achieved Strategies, titled Wake Up and Shake It Up. It's complimentary and available at their website; click the graphic on the right hand side; registration is required. Also, check out Derrick Strand's article, Tapping Into Precious Natural Resources.
Humbleness is an attractive trait in a leader, though it is often unrewarded or even rewarded punitively.
Read more: Humilility Quotes Featured in New E-book "Wake Up and Shake it Up"
As we end the month of August, I'm talking tomatoes.
Hanover County, Virginia, home of the Hanover Tomatoes, is where I have lived for years. It's also the county where Valutivity LLC is chartered.
You probably see where I'm going with this. Leaders are a little like tomatoes: we're not all "ripe" at one given time. But we are constantly striving to get closer to that ready stage at each point in our lives.
Valutivity LLC president and Lubbock Christian University student Karen Smith-Will's research efforts were highlighted in a Abilene Christian University press release on July 27, 2010. In partnership with Dr. Kathryn Crockett, Karen made an offer to attend Abilene's 2010 Leadership Summit as its research analyst. While data had been collected in a limited way in previous conferences, this was the first Summit that utilitzed pre- and post-summit surveys, a target audience of both attending students plus leaders and a collaboration with Lubbock Christian University. Karen utilitzed the Qualtrics™ Research Suite, in addition to other resources, to collect and analyze the data. A presentation was delivered at the Organizational Behavior Training Conference in June 2010.
Further details about the research are located in this Valutivity article.