This contest exclusively for registered The Consulting Arts students is inspired by one of my friends who has always said that instead of calling it "practice," you should just call it "playing music."
How many days of the month do you really play or sing? Now that you've started back to the routine of Fall, you should have a good idea of where music fits in your new schedule. The TCA student that plays the most days in October 2017 will be the winner. If there is a tie—we hope there will be tons of students that play every day in October!—there will be a drawing on Wednesday, November 1.
Prize: 2 Exhibits Tickets to the Science Museum of Virginia (expiration November 30, 2018)
Valutivity and The Consulting Arts are excited to partner directly to publish works spawned in both environments, under the imprint Valutivity Press.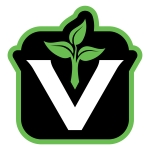 For the past 40 days, my family has taken care of 3 crabs. Managing Eco-Earth and sand habitats, supporting fresh- and saltwater environments, and monitoring eating habits takes research, time and even expense. (We even try to give our crabs a little ocean-spray "tide" in the evenings.) As the first pets we've had in years, these critters have reminded us what it means to nurture. Nurturing just might be one of the most undervalued concepts in leadership. And that could be a problem, because nurturing is a critical component to the DNA of servant leadership.
On Friday, September 9, 2011, my 12-year-old son and I attended President Barack Obama's speech at my alma mater, University of Richmond in Virginia. He discussed his Jobs Plan, as a follow-up to his similar pitch to both houses of Congress the previous night. President Obama demonstrated a change management technique I call acquiring "emotional change agents," individuals who will respond to an emotional appeal and voluntarily become ambassadors for change.
Read more: Recruiting Emotional Change Agents: President Obama's Jobs Plan

Sometimes change tastes just as bad for the change leader. This is a true personal flashback from May 2010.
Change management has meddled in my family life. That brings us to our current change crisis, one we change managers call "Desire." After one is aware of a need to shift behavior, he or she needs to Desire the new end result, providing them the necessary impetus to change.