Kyoto is one of Japan's major cultural hubs, housing a variety of buildings and experiences centered around providing a look into traditional Japan. In addition, several of the countries most famous Shinto shrines and Buddhist temples are located there, including Kiyomizu-dera (Pure Water Temple) and Kinkaku-ji (Golden Pavilion Temple). However, on my first day exploring the city, I instead opted to go shopping.
Nishiki market is a street market spanning five blocks parallel to Shijo Avenue, a larger street with several modern and high-end brands alongside it for shopping. Nishiki market, on the other hand, acts as a traditional market with a wide selection of Japanese street food. It is sometimes called Kyoto's Kitchen, and has over one hundred different stalls, featuring staples of Japanese cuisine such as yakiniku (grilled meat), udon and ramen, karaage (fried chicken), tofu, and my favorite, fresh seafood. I really could go every day of my trip and never eat the same thing twice - I was glad I skipped lunch that day. My favorite food is sashimi in any form, especially sushi and nigiri, and there were some choice options to go for. I suspect that a lot of the seafood comes from Kobe and the surrounding areas, due to it being one of the largest port cities in Japan and also being located in the same prefecture as Kyoto.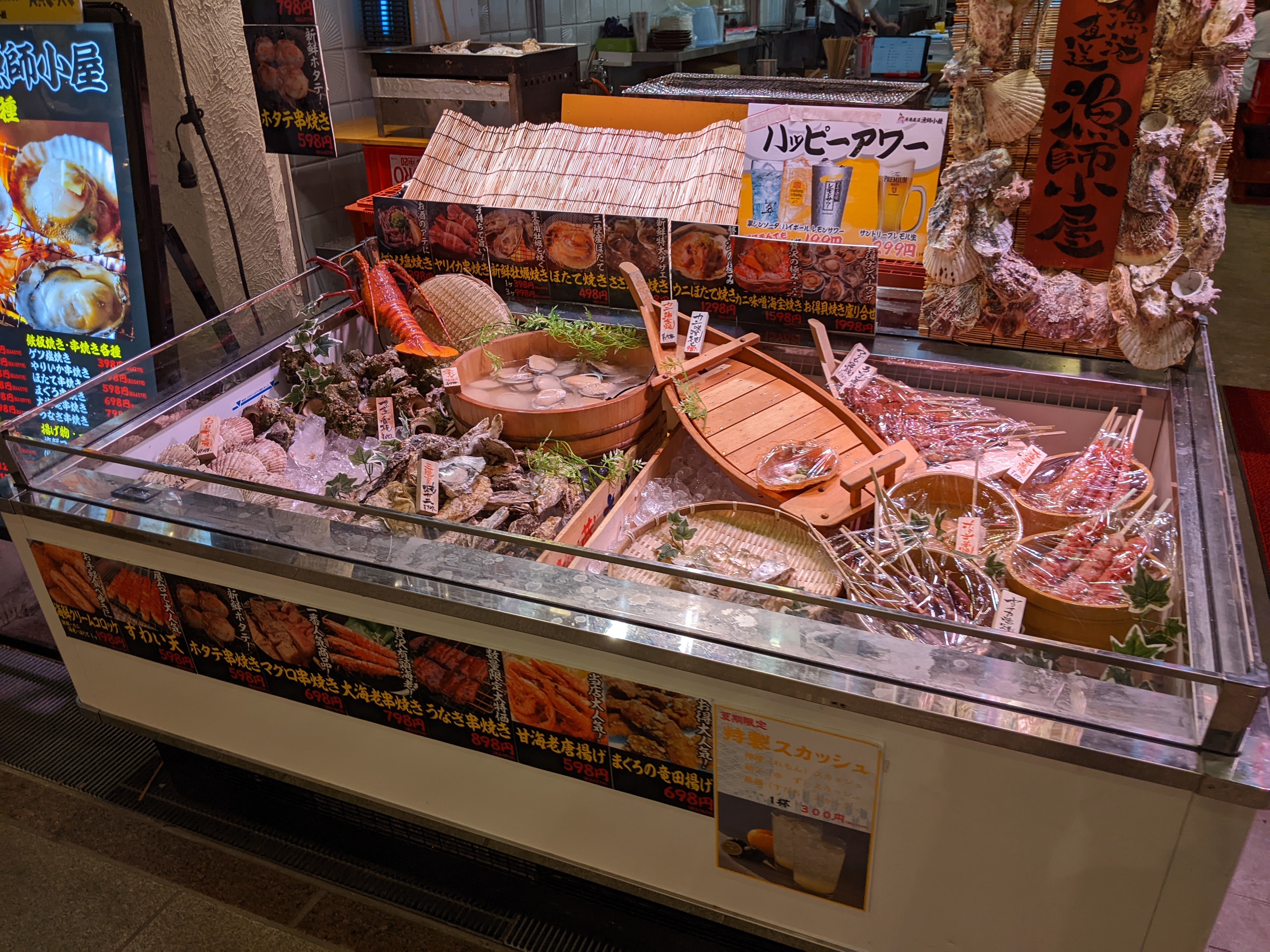 There are still plenty more places in Kyoto for me to check out, including the Samurai and Ninja Museum just a few blocks away from Nishiki market, so I'm looking forward to going again soon.