Karen Smith-Will is the founder of Valutivity LLC, focusing on Consulting, Coaching & Connecting. She previously invested sixteen years at Capital One as an award-winning Process Engineer, Manager and Consultant.
She has been married to her best friend, Barry, for over 30 years and has 3 wonderful children: Xander, Ashton and Zoe.
Karen's non-profit experience spans over 35 years and includes memberships on multiple boards, including the following: member of University of Richmond's Alumni Recruitment Committee (2022 to present). Member of Truist (Bank) Idea Network (2022 to present); Directors Appointee for Maggie L Walker Governor's School's (MLWGS) School Advisory Council (2020 to 2022); Director for the University of Richmond SPCS Alumni (2016 to 2020); Treasurer for the MLWGS Music Boosters (2014 to 2017); member of Hanover County Public Schools' Gifted Advisory Board (2011-2013); former Vice President for the Hanover County Council of PTAs; Facilitator for the Richmond chapter of the American Society for Training and Development (RASTD) and leader of the Women's Ministry Team for Fairmount Christian Church (2011 to 2017).
FUN FACT: Karen's photos have been viewed over a million times on Google Maps.

She has a Master of Science in Leadership from Lubbock Christian University. She was a presenter at the at the 2011 Scholars' Colloquium and the 2012 Scholars' Colloquium at Lubbock Christian University and the 2010 Organizational Behavior Teaching Conference at the University of New Mexico. She has also guest-lectured at University of East Stroudsburg, in PA. For her undergrad, she was graduated summa cum laude in Humanities and Social Sciences from University of Richmond in 1998.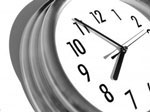 She also has clocked hundreds of hours supporting Richond Metropolitan Habitat for Humanity, Junior Achievement of Central Virginia, Inc., and Salvation Army Angel Tree. In 2009-10, Karen was excited to charter new FIRST and Junior-FIRST Lego Robotics Teams at Mechanicsville Elementary School, known as the "Blazing Builders." She has served as a Core Values Judge for the Maggie Walker Mech Tech Dragons #422 FIRST Lego League Invitational Tournament and for the Deep Run FIRST Lego League Invitational Tournaments from 2010-present. In 2008-9 she was nominated for "Volunteer of the Year" in Hanover County, Virginia, in the "Spirit of One" category.

See Karen's LinkedIn profile for a more complete resume of Karen's professional experience.
Through Valutivity LLC's sister company, The Consulting Arts, Karen teaches piano, voice & art; writes books; chairs & judges for art competitions such as PTA's Reflections program; performs for events like the Zip-a-Dee-Doo-Dah American Cancer Society Benefit; composes music; and manages a band known as Willdebeest. She is a former member of the Richmond Symphony Chorus and the Tallahassee Community Chorus.
Specialties
business process management, BPM, planning, process improvement, change management, Lean, Six Sigma, LSS, leadership, coaching, Agile, faith-based, non-profits, instructional design
Business Certifications

7358 River Pine Drive, Mechanicsville, VA 23111-5243; Phone: 804-572-5988